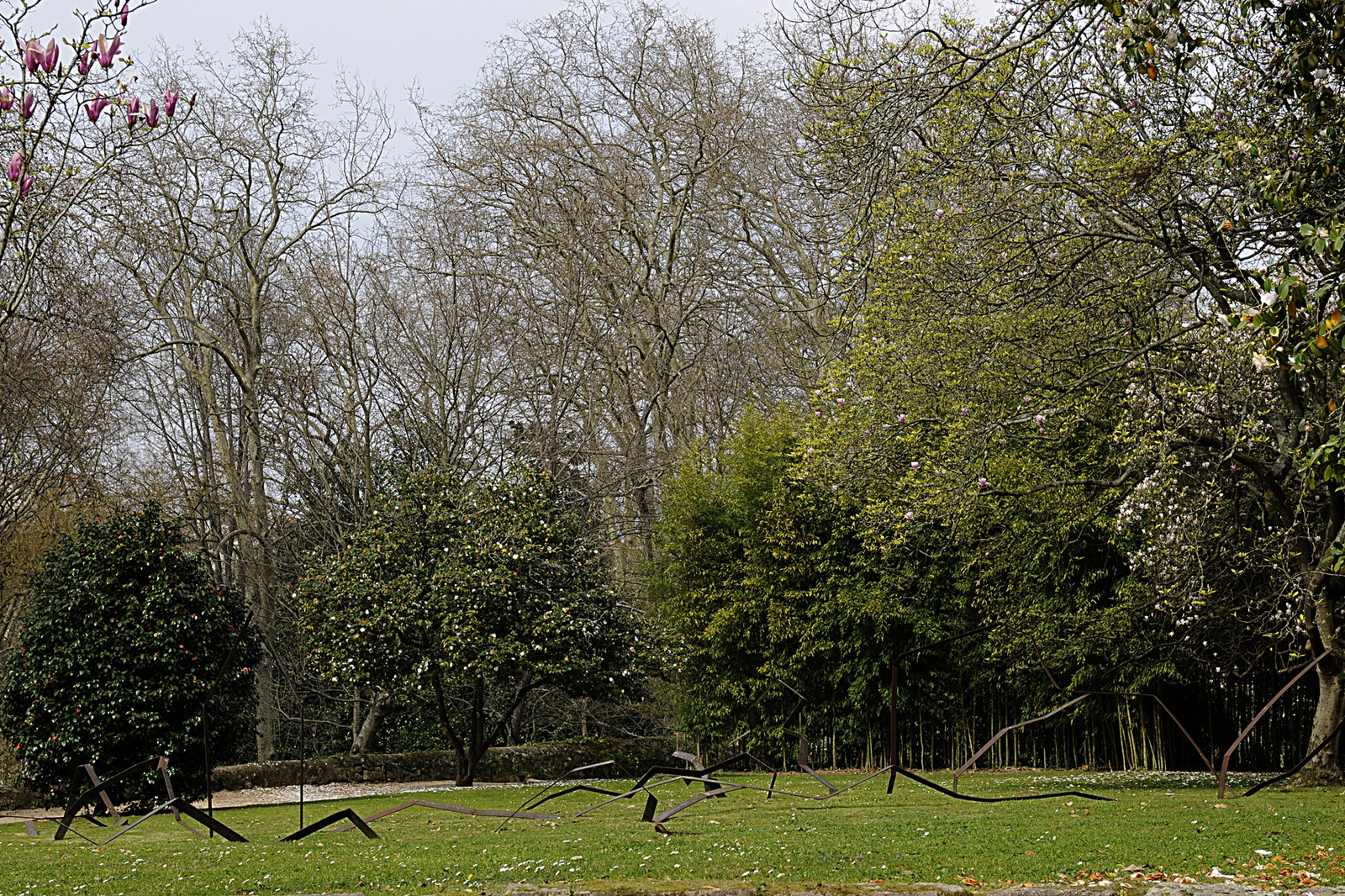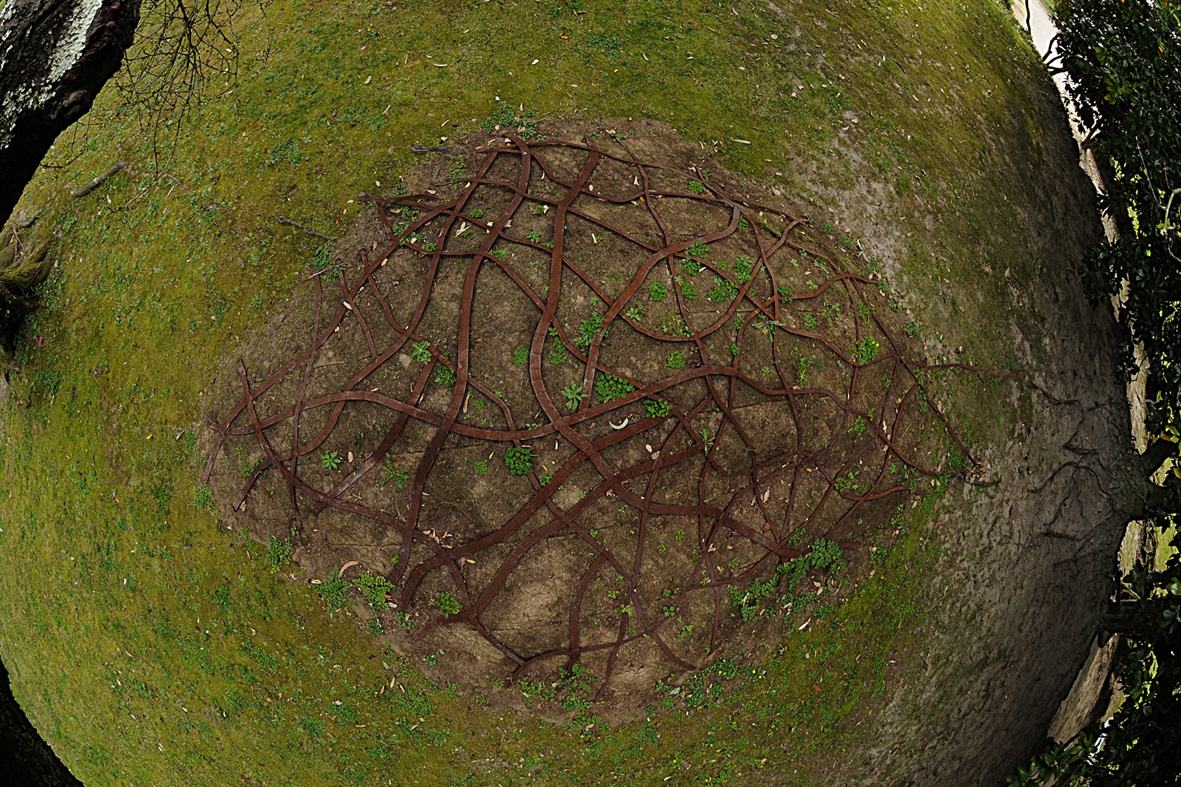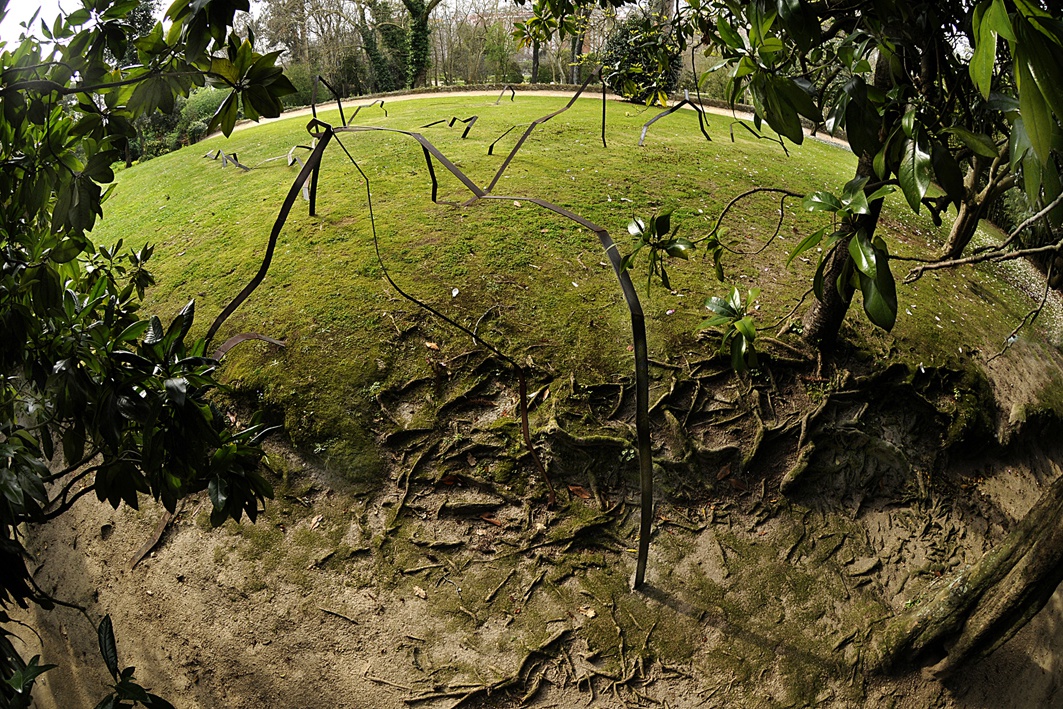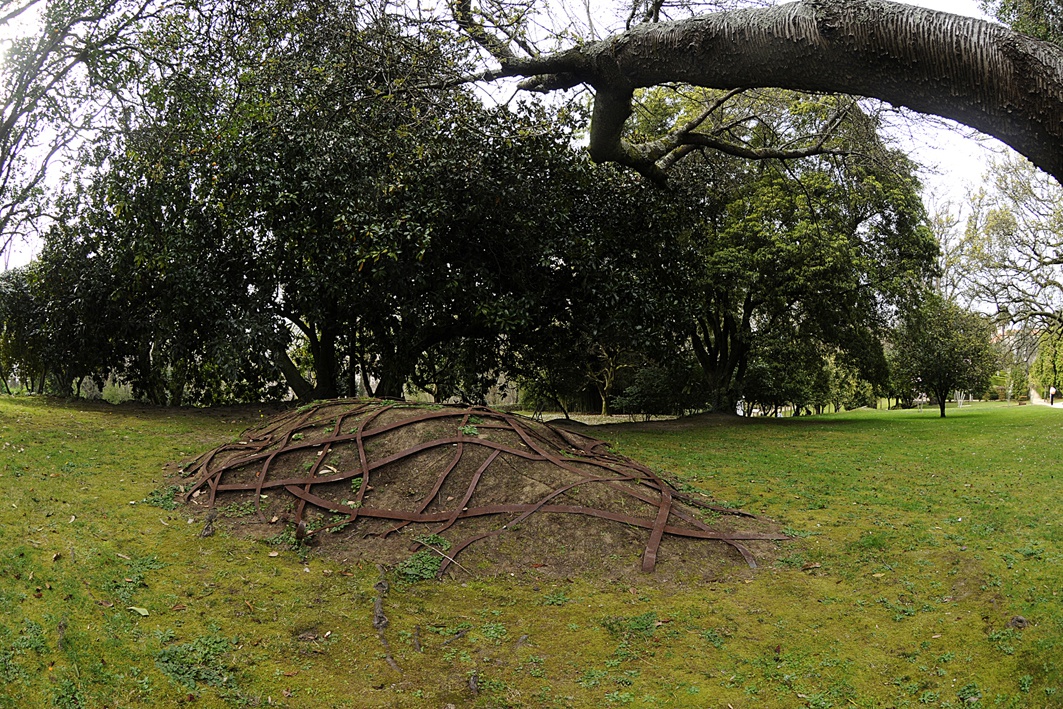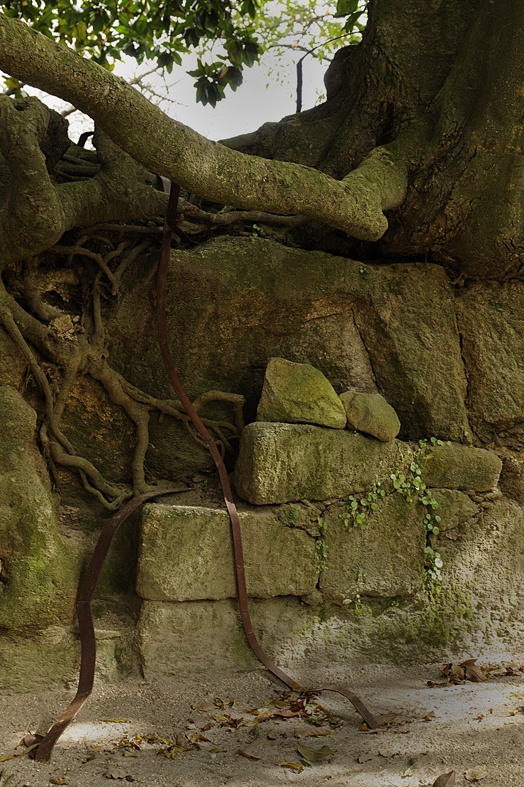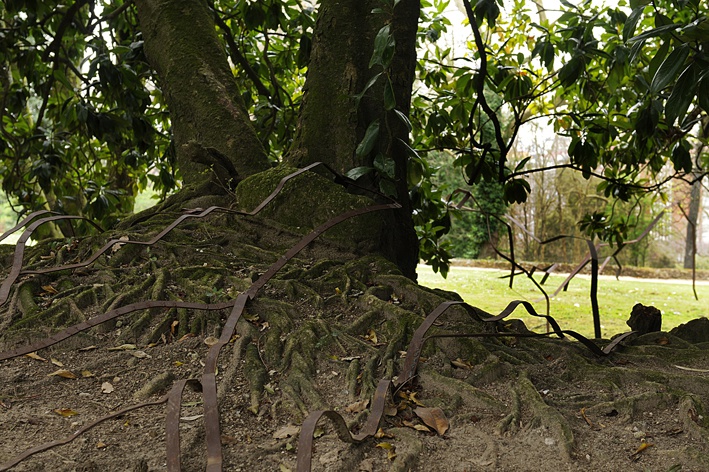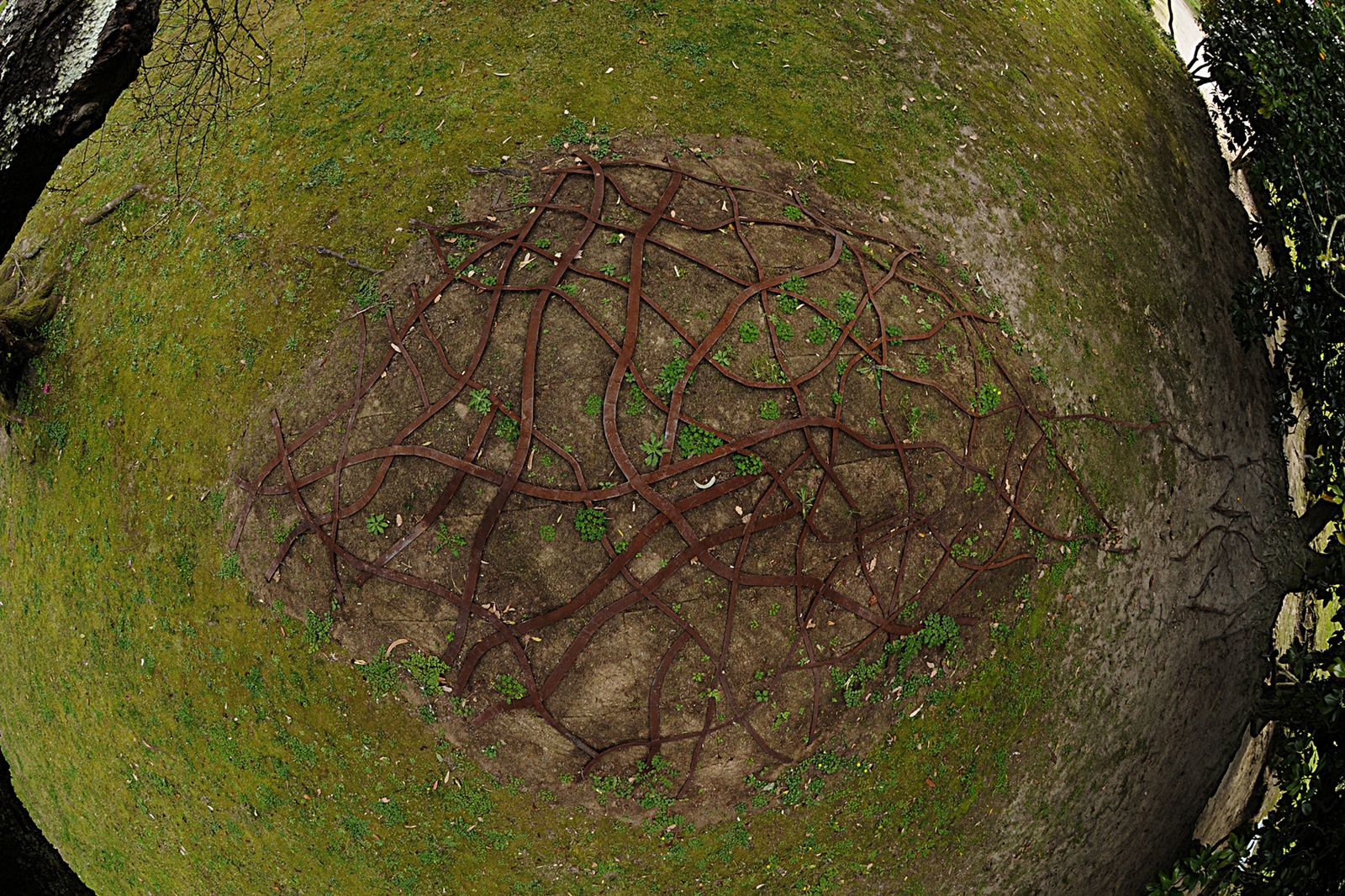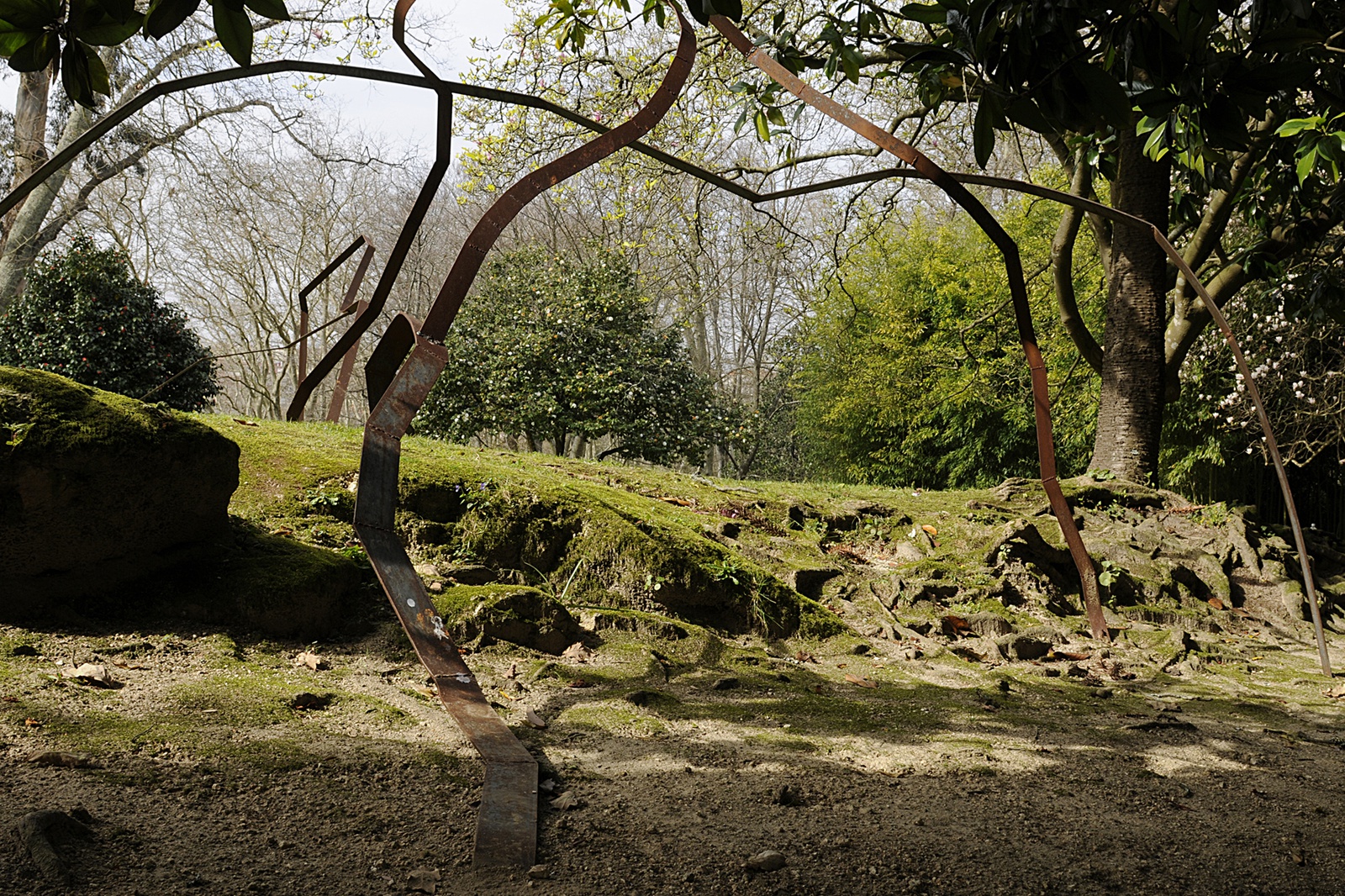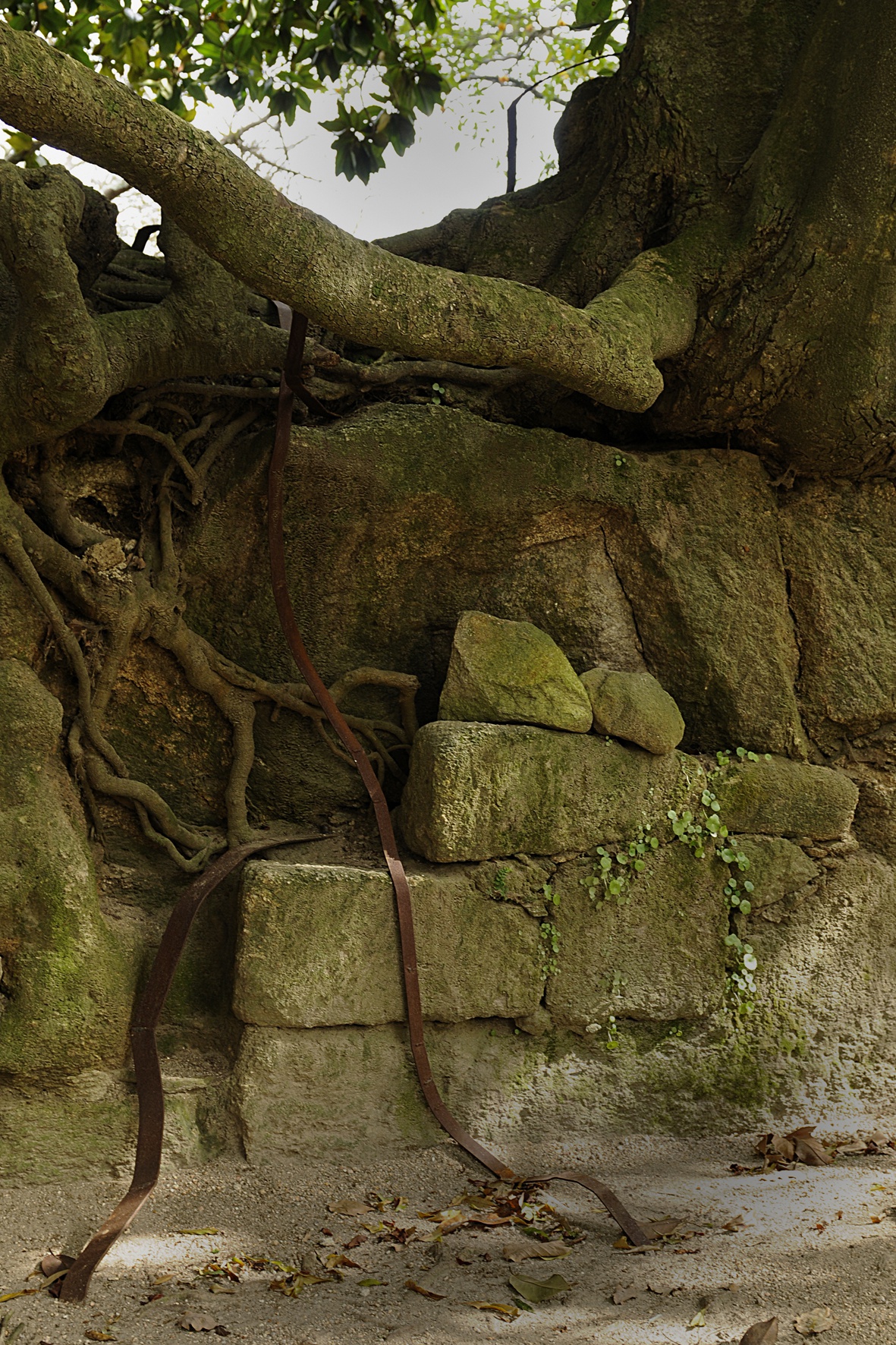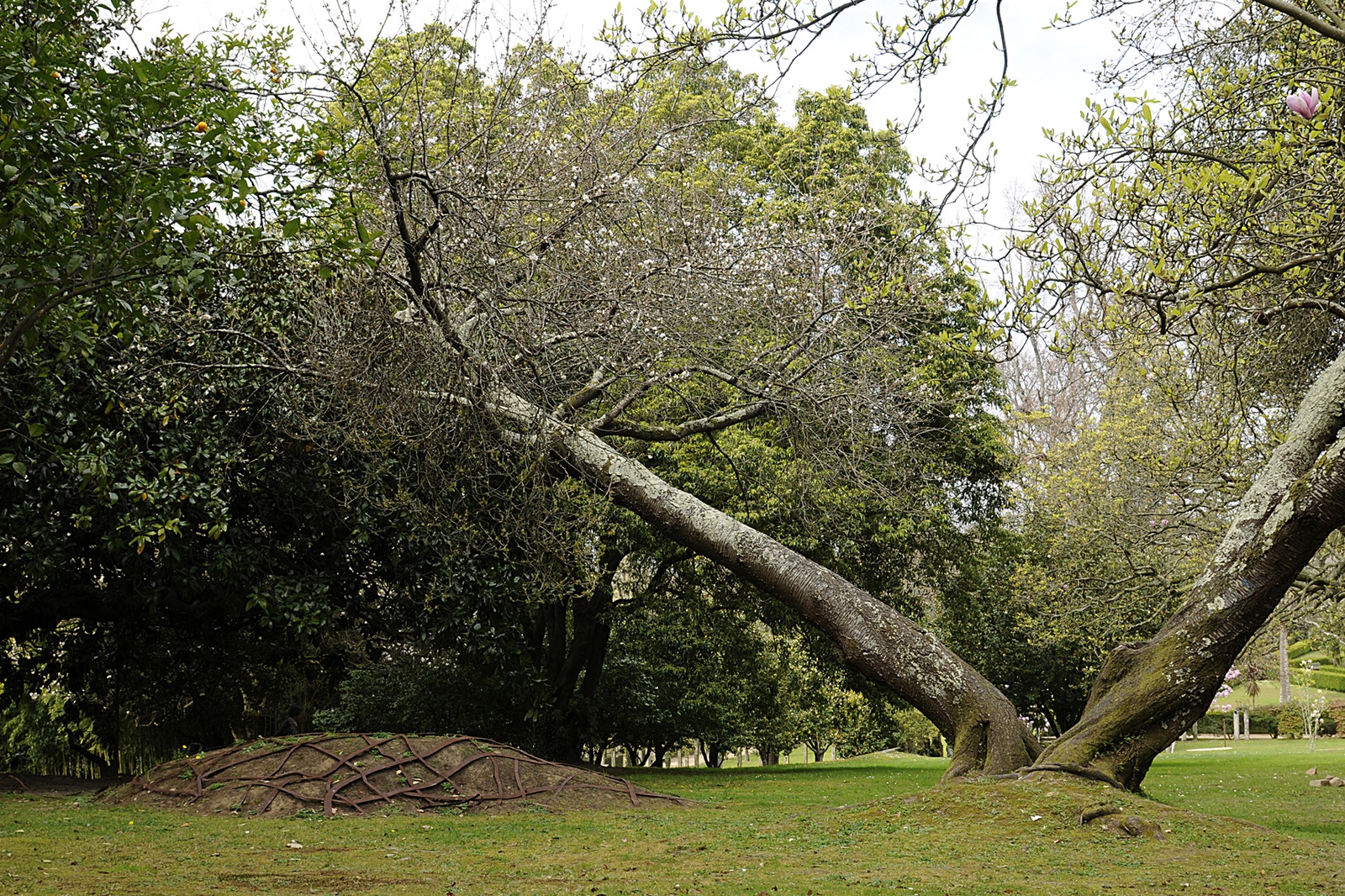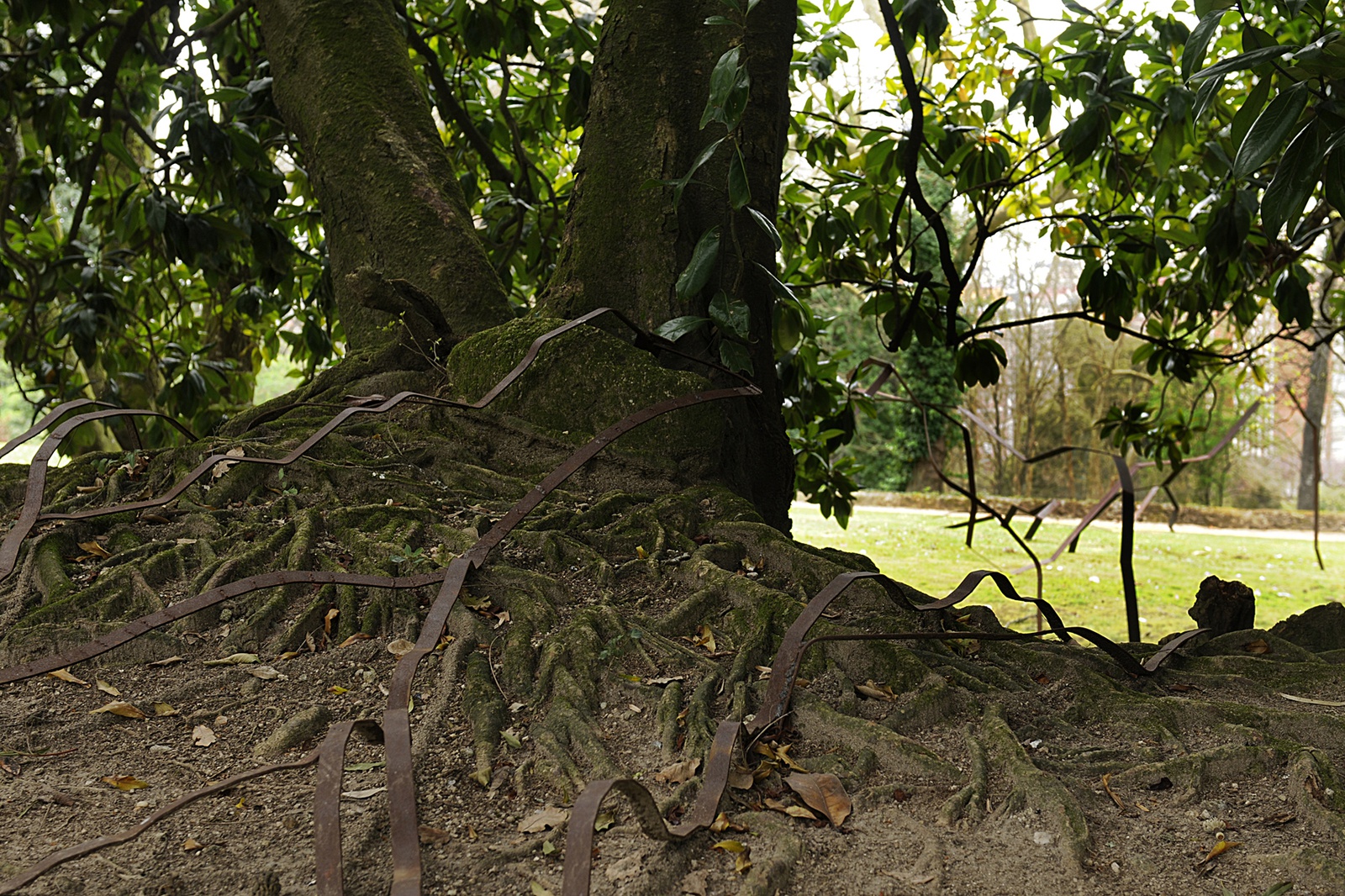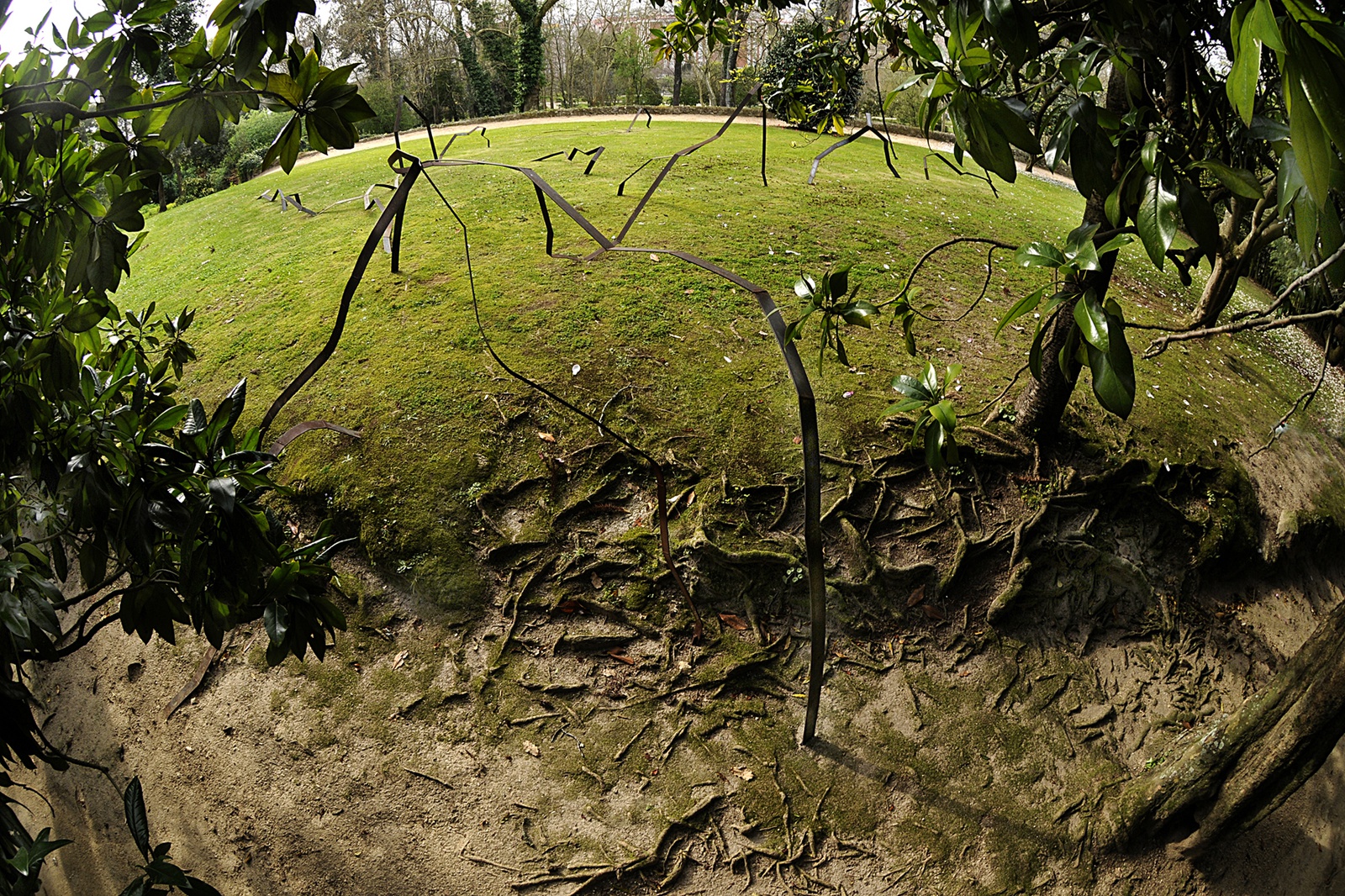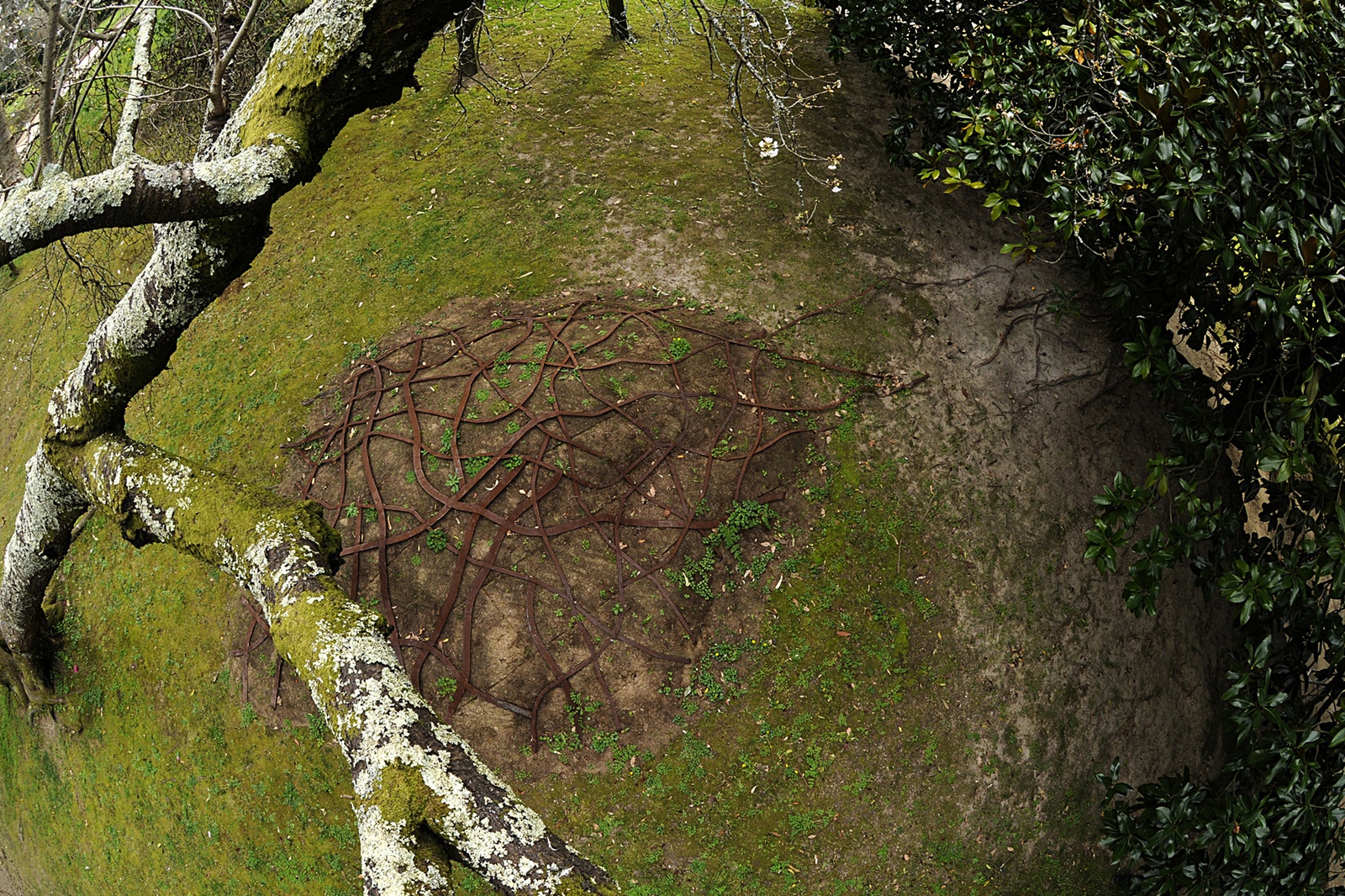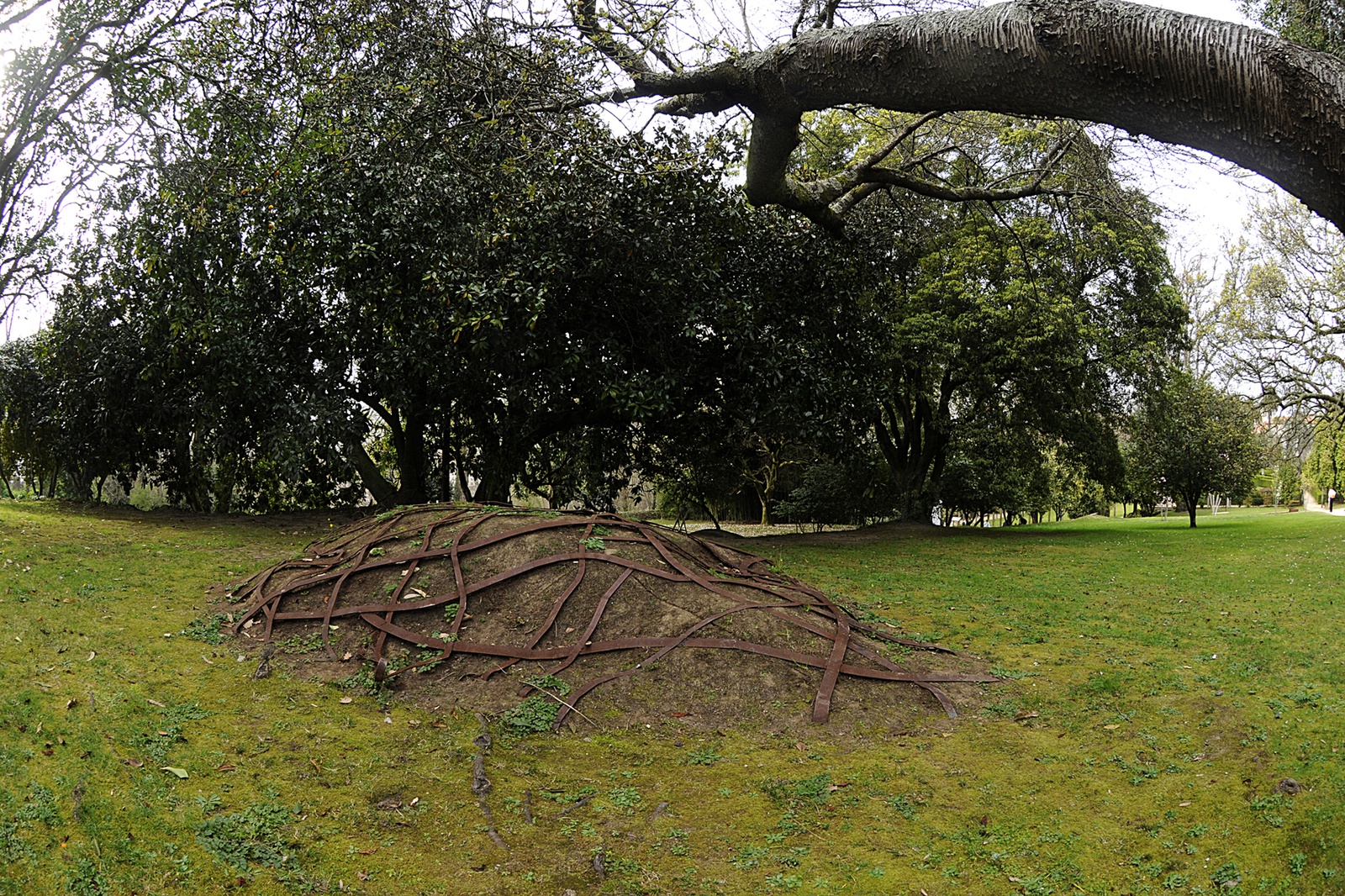 Land modeling/earth, grass, iron
~ 250 x 2000 x 5000 cm (creation in situ)
Project Cidade de Soños, Concello de Vigo, Curadora Cuqui Piñeiro
Parque Castrelos, Vigo.
June/July
I thank all those involved in the project Cidade de Soños and 3 + 2 - Artists na Rúa. I also thank directly the assistance and complicity of Miguel Carvalho and José Simões.
Make yourself a Walking.
An experience of unlimited time and continuous space.
Being in Parque de Castrelos is about feeling the smells, the temperatures, allowing or predisposing my body to absorb and digest such sensory diversity… observe the visible paths built by the roots of the trees like those of the Magnolias - primitive, powerful, protective, feminine trees - was to imagine other paths… paths of life.
Conscious that Nature, even when intervened by humans, is always powerful and surprising and that the work of art is a human product that is not eternal, all that is left are the memories of its fruition, led me to propose the sculptural intervention Walking… (...)
Rute Rosas, 2010